Type:
CLIA: (CLIA) Not Required
Test Count: 25
The SIENNA™ COVID-19 Antigen test is a lateral flow immunochromatographic assay for the qualitative detection of SARS-CoV-2 viral proteins in respiratory secretions. The assay is designed to detect protein antigens from replicating virus detectable in respiratory secretions. This test is fast and accurate way to diagnose patients using a nasopharyngeal swab. 
Product Specifications

| | |
| --- | --- |
| Tests/Box | 25 |
| Sample type | Nasopharyngeal swab |
| Time to results | 10 minutes |
| Sensitivity | 95% |
| Specificity | 99.2% |
| Accuracy | 98.8% |
| CLIA complexity | Waived* |
| Certification | FDA EUA |
Additional Information
The Sienna-Clarity COVID-19 Antigen Rapid Test Cassette has not been FDA cleared or approved; this test has been authorized by FDA under an EUA for use by laboratories operating minimally with a CLIA Certificate of Waiver. This test has been authorized only for the detection of proteins from SARS-CoV-2, not for any other viruses or pathogens. This test is only authorized for the duration of the declaration that circumstances exist justifying the authorization of emergency use of in vitro diagnostics for detection and/or diagnosis of COVID-19 under Section 564(b)(1) of the Federal Food, Drug and Cosmetic Act, 21 U.S.C. § 360bbb-3(b)(1), unless the declaration is terminated or authorization is revoked sooner.
View full details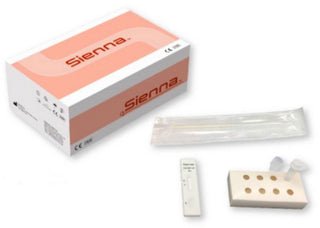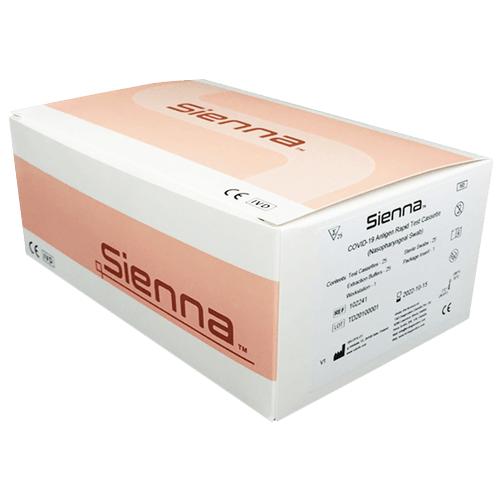 Same Day Shipping

Enter your order before 2PM EST and we will process your order the same day.

Login and Order

Front End Order Management

You can manage every process of your ordering experience, with real time updates if you login to your account.

Login and Order