Type: RT-Antigen
CLIA: (CLIA) waived - Requires Companies CLIA Number
Test Count: 25
Status™ COVID-19/Flu A&B test is a lateral flow immunoassay intended for the in vitro rapid, simultaneous qualitative detection and differentiation of nucleocapsid antigen from SARS-CoV-2, influenza A and/or influenza B directly from nasopharyngeal swab specimens obtained from individuals, who are suspected of respiratory viral infection consistent with COVID-19 by their healthcare provider, within the first five days of onset of symptoms.
Product Specifications
Tests/box
25
Sample type

Nasopharyngeal

swab
Time to results
15 minutes
COVID-19
Sensitivity 93.1% , Specificity 100%
Flu A

Sensitivity 91.4%, Specificity 95.7%

Flu B

Sensitivity 87.6%, Specificity 95.9%

Kit storage conditions
Room temperature (1.6°C to 30°C/35°F to 86°F)
Internal controls
Included
External controls
Not included
CLIA complexity
Waived*
Certification
FDA EUA
Additional Information
The Status™ Covid-19/Flu A&B test has not been FDA cleared or approved, but has been authorized by FDA under an Emergency Use Authorization (EUA) for use by laboratories certified under CLIA that meet the requirements to perform moderate, high or waived complexity tests. This test is authorized for use at the Point-of-Care (POC), i.e., in patient care settings operating under a CLIA Certificate of Waiver, Certificate of Compliance, or Certificate of Accreditation. This product has been authorized only for the detection of proteins from SARS-CoV-2 influenza A and influenza B, not for any other viruses or pathogens. The emergency use of this product is only authorized for the duration of the declaration that circumstances exist justifying the authorization of emergency use of in vitro diagnostics for detection and/or diagnosis of COVID-19 under Section 564(b)(1) of the Act, 21 U.S.C. § 360bbb-3(b)(1), unless the declaration is terminated or authorization is revoked sooner.
View full details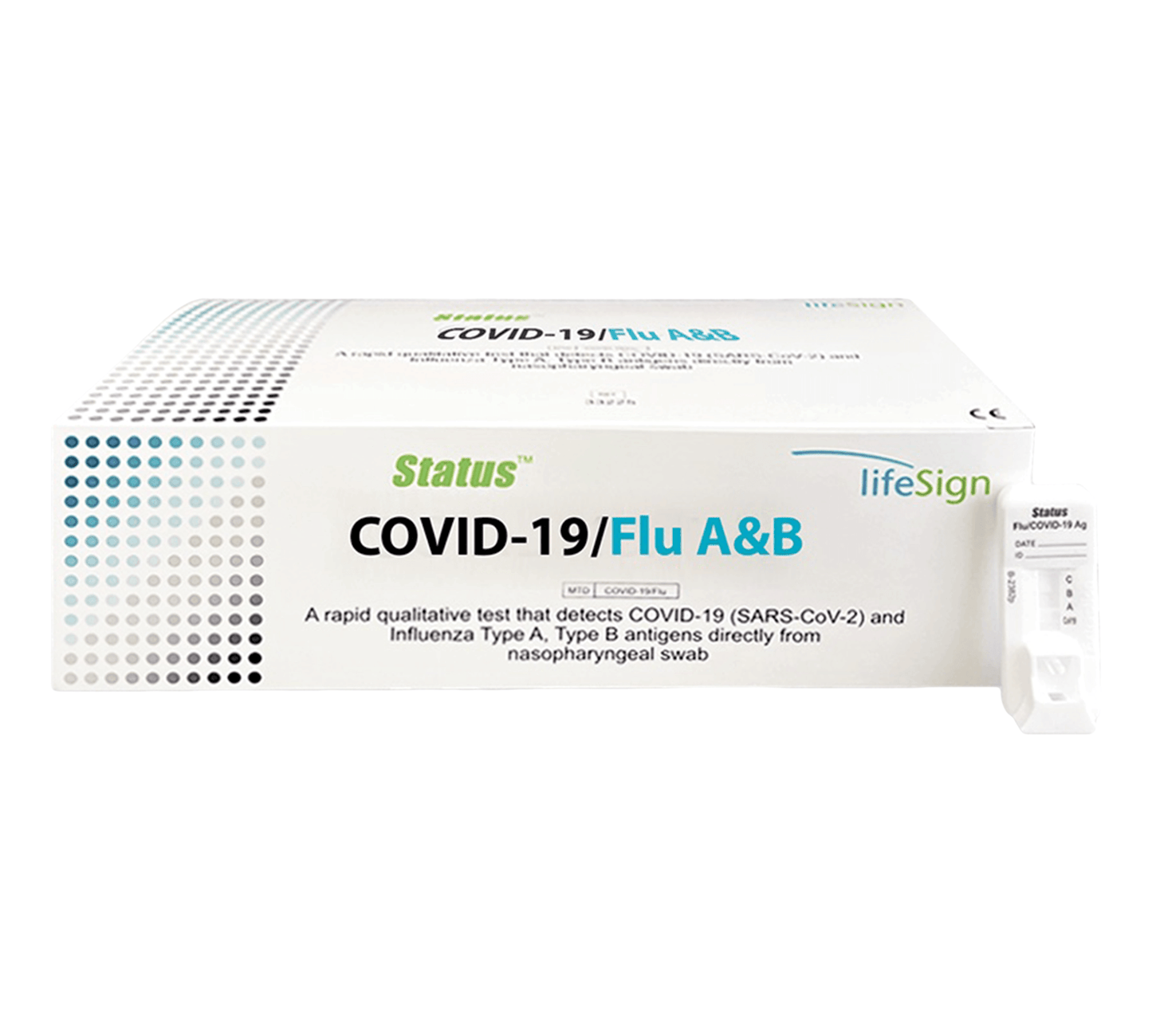 Same Day Shipping

Enter your order before 2PM EST and we will process your order the same day.

Login and Order

Front End Order Management

You can manage every process of your ordering experience, with real time updates if you login to your account.

Login and Order