Type: OTC
Test Count: 2
INDICAID® is a fast, reliable, and affordable COVID-19 Rapid Antigen At-Home Test for use by anyone wanting to know if they may have contracted COVID-19 and/or numerous variants. This non-invasive test detects SARS-CoV-2 nucleocapsid protein antigen from a direct anterior nasal and nasopharyngeal swab specimen.
Each 2-Pack Contains:
• 2 Individually wrapped Sterile Nasal Swabs
• 2 Single-use Buffer Solution Vials
• 2 Individually packaged single-use Test Devices (Cartridges)
• 1 Quick Reference Guide
• 1 User instructions

Product Specifications
• For use with direct anterior nasal and nasopharyngeal swab specimens, non-invasive test procedures
• Rapid results within 20 minutes
• 4 Steps. 20 Minutes. 0 Discomfort.
• Effective in Detecting Omicron Variant (B.1.1.529) and specific variants of new coronavirus.*
• Accuracy: Sensitivity 81.7%; Specificity 99.4%; Overall accuracy 93.4%
• FDA EUA approved
• HSA/FSA Eligible expense / Medicare reimbursement eligible
• Fact Sheet for Healthcare Providers... View/Download Here
• For additional information, view our INDICAID page, downloads area.
*Detectable variants include Alpha (B.1.1.7), Beta (B.1.351), Gamma (P.1), Delta (B.1.617.2), Delta Plus (AY.1 and AY.2) and Omicron (B.1.1.529)
View Our Statement.

View full details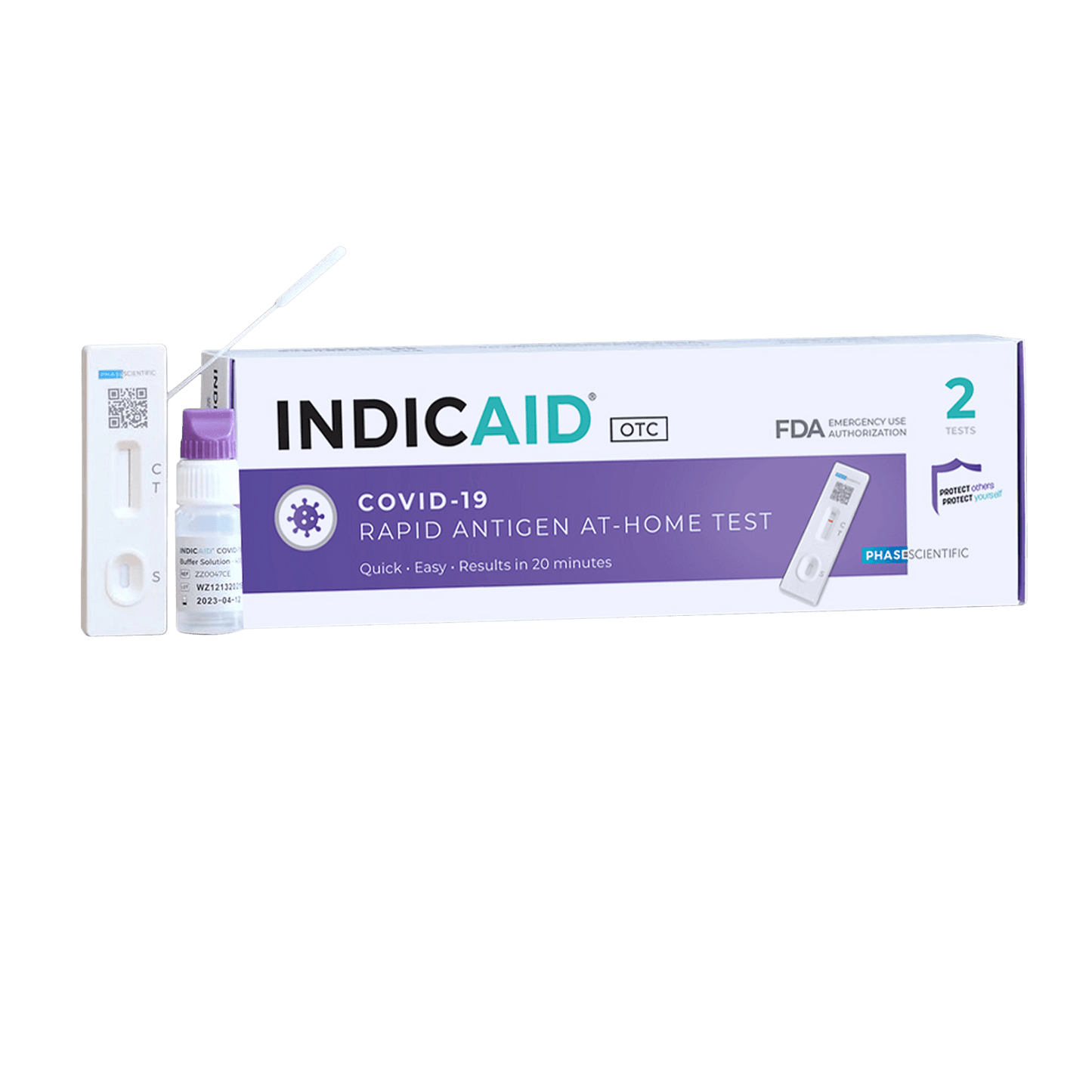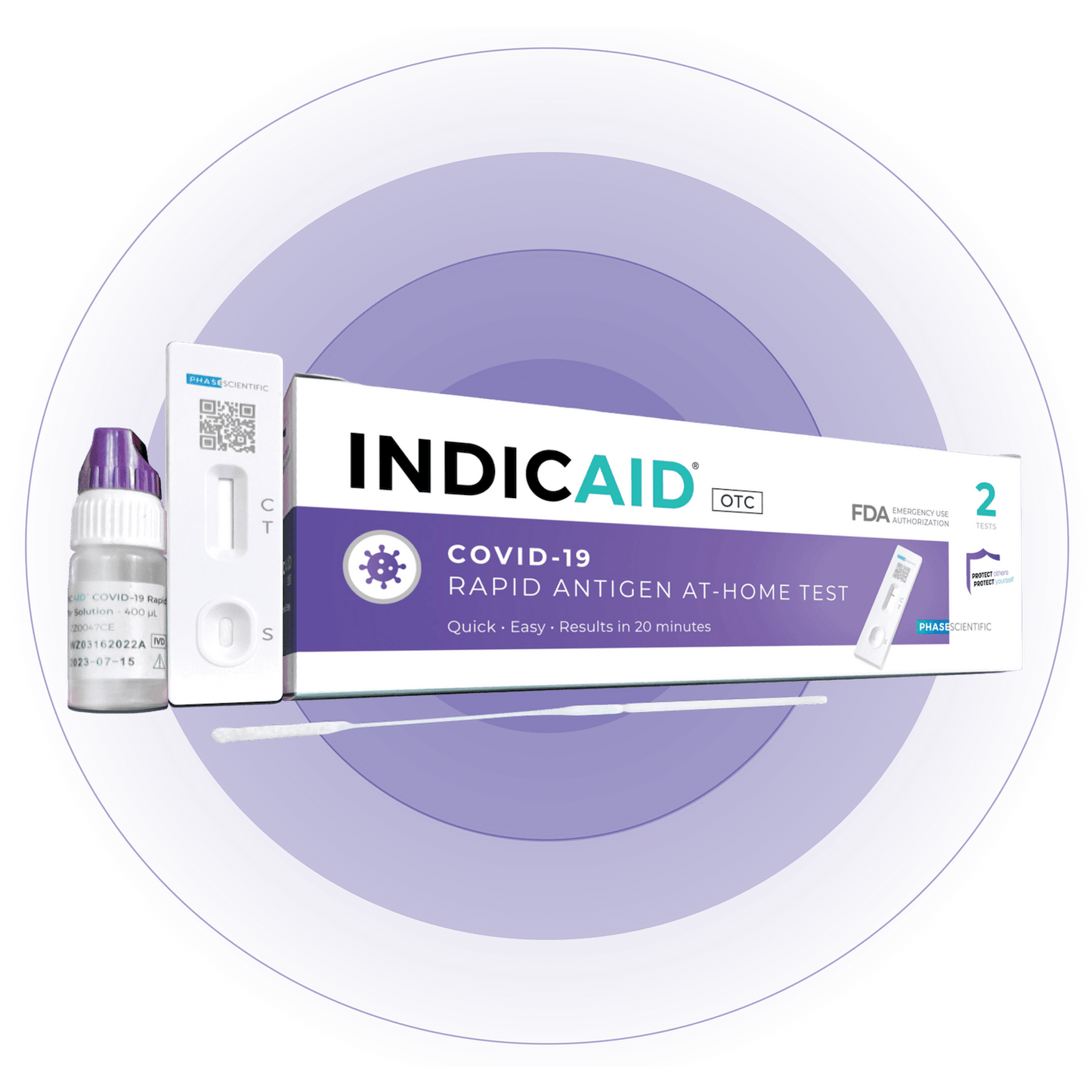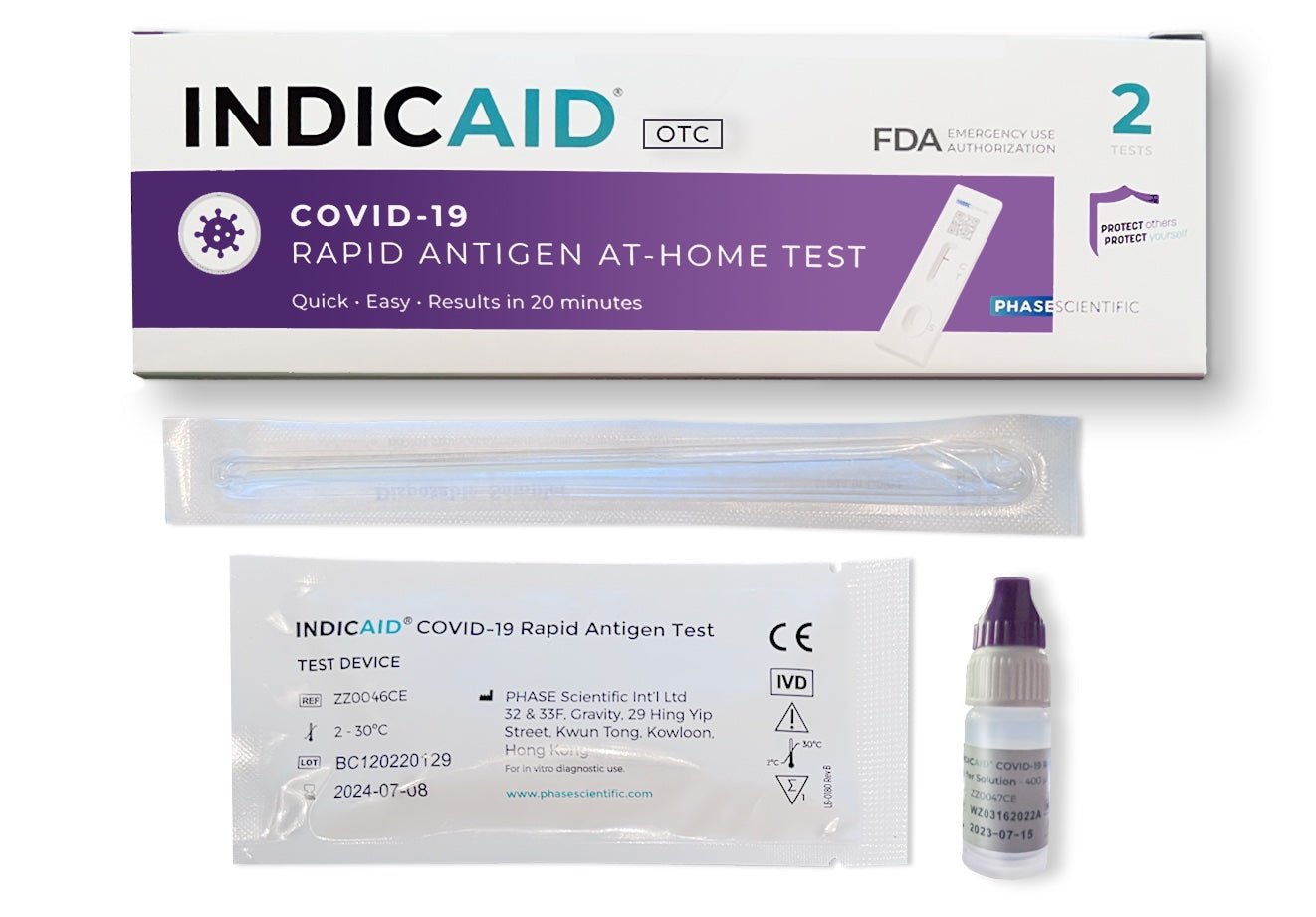 Same Day Shipping

Enter your order before 2PM EST and we will process your order the same day.

Login and Order

Front End Order Management

You can manage every process of your ordering experience, with real time updates if you login to your account.

Login and Order