Type: Point of Care
CLIA: (CLIA) waived - Requires Companies CLIA Number
Test Count: 40
Visby Medical Respiratory Health Test is a rapid, automated RT-PCR in vitro diagnostic, single-use, and fully integrated product. It is designed to detect and differentiate SARS-CoV-2, influenza A, and influenza B viral RNA from healthcare provider-obtained nasopharyngeal and anterior nasal swab specimens as well as self-administered anterior nasal swab with approval from healthcare providers in individuals showing respiratory tract infection related symptoms of COVID-19.
Includes:
2 PS-400380 Respiratory Test Kits (40 Tests)

1 Power Adapter PS-000288

2 POS & 2 NEG Controls PS400381 

Provider Education Session 

Patient Education Session
Usage First Time Requirements:
Follow Visby training and onboarding checklist

30 minute user training program

Users must complete training quiz and get certificate

30 minute provider education program
NOTE: Additional power cords should be ordered if you plan to run multiple tests at the same time.
View full details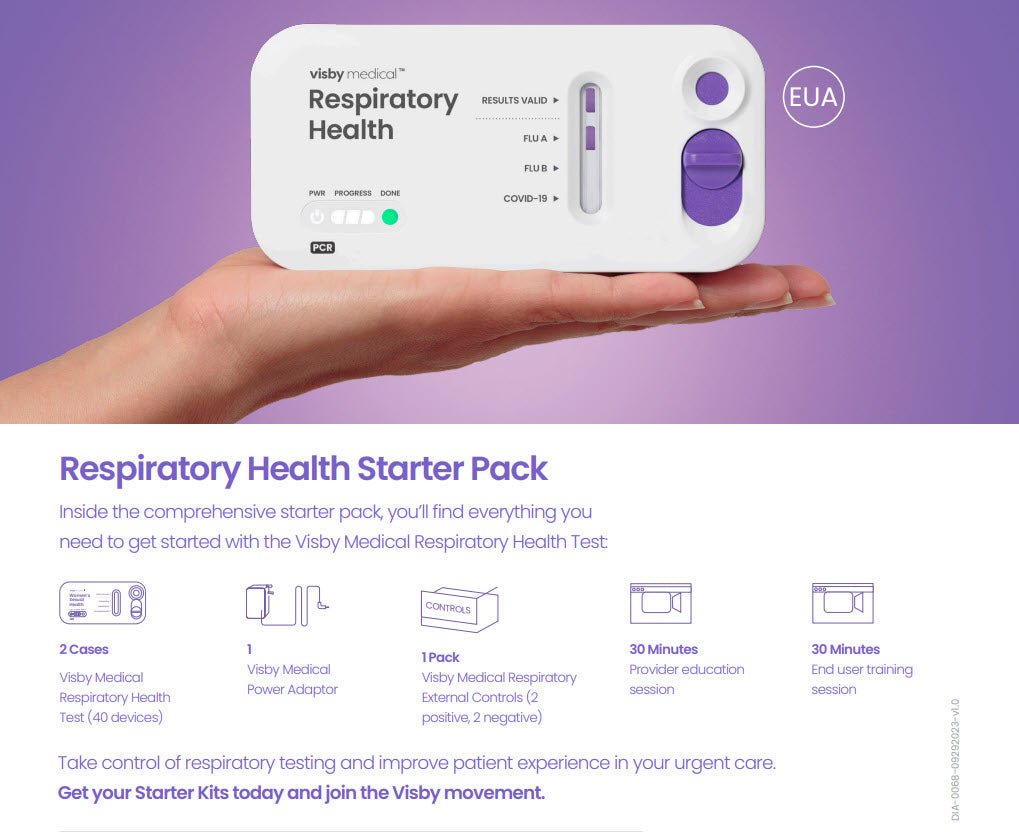 Same Day Shipping

Enter your order before 2PM EST and we will process your order the same day.

Login and Order

Front End Order Management

You can manage every process of your ordering experience, with real time updates if you login to your account.

Login and Order