Type: Point of Care
CLIA: (CLIA) waived - Requires Companies CLIA Number
Test Count: 40
The Visby Medical Sexual Health Starter Kit has been clinically approved and utilizes a handheld PCR molecular test for detection. This test can detect chlamydia, gonorrhea, and trichomonas upon the use of a self-collected vaginal swab, with results obtainable in 30 minutes or less at the point of care. Each test has a guaranteed shelf-life of 30 days and includes the required power adapter, collection kit (VSBPS000288 and VSBPS000715 respectively), and external controls ZECNGTVPOSIVD and ZECNGTVNEGIVD.
Includes:
2 PS-400372 STI Test Kits (40 Tests)

1 Power Adapter PS-000288

1 PS-000715 STI Collection Kit

1 Zeptometrix External Controls 6 (+) 6 (-)

Provider Education Session 

Patient Education Session
Usage First Time Requirements:
Follow Visby training and onboarding checklist

30 minute user training program

Users must complete training quiz and get certificate

30 minute provider education program
NOTE: Additional power cords should be ordered if you plan to run multiple tests at the same time.
View full details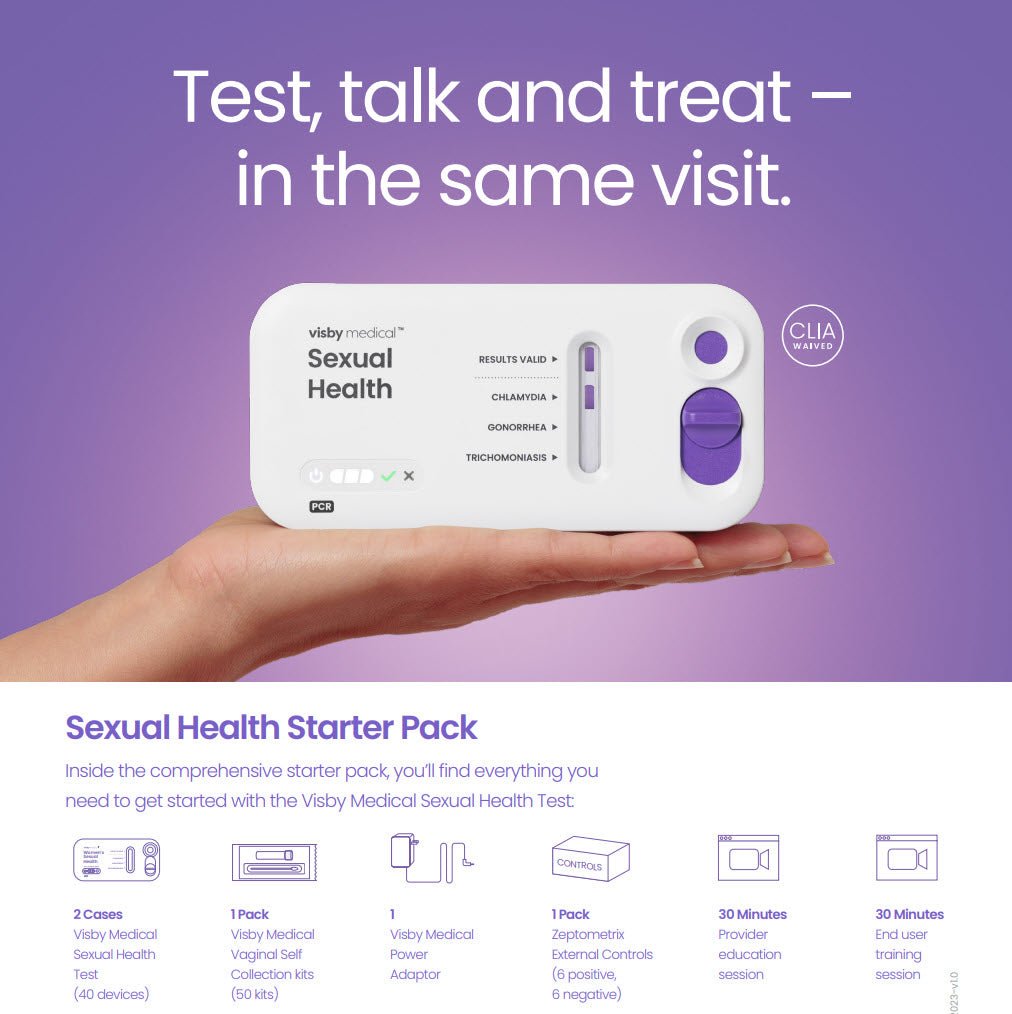 Same Day Shipping

Enter your order before 2PM EST and we will process your order the same day.

Login and Order

Front End Order Management

You can manage every process of your ordering experience, with real time updates if you login to your account.

Login and Order